Local Small Business Resources for Chicago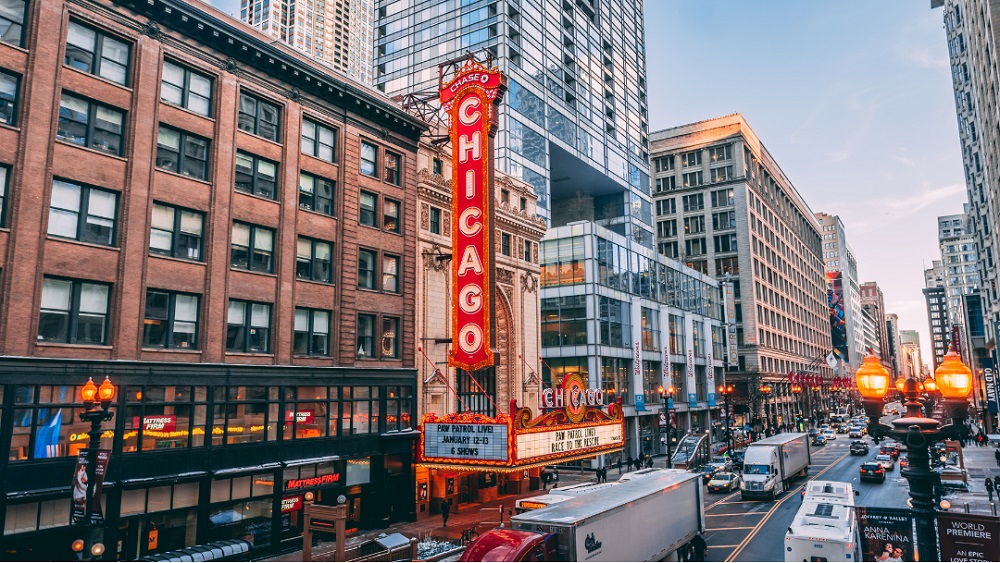 In America's heartland sits a bustling cultural city. Chicago, Illinois, is home to a thriving entrepreneurial scene, running throughout its diverse neighborhoods. For many small business owners, it has been where dreams have come to life.
In this blog, we'll explore the wealth of resources available to aspiring and established entrepreneurs in the Windy City. We'll guide you through the avenues of support, networking opportunities, and expert advice that make Chicago a fertile ground for small business success.
City of Chicago Business Resources
When a business needs to apply for or renew a license, the Chicago Department of Business Affairs and Consumer Protection is the place to go. As the city's foremost authority in licensing and business regulation, BACP serves as the essential gateway for entrepreneurs and enterprises alike.
Beyond the necessary paperwork and approvals, BACP is home to valuable resources. Their goal is to bolster the growth and vitality of Chicago's business community. BACP not only licenses and regulates businesses, but also offers many resources to support businesses in the Windy City.
In the following sections, we'll explore the wealth of resources and services that BACP has to offer. Whether you're a new or seasoned business owner, BACP stands ready to assist you every step of the way.
Business Education Webinars
Have questions about obtaining a business license? Are you wondering how to get started with marketing? BACP can help with webinars published every week on Wednesdays and Fridays. With these business education webinars, entrepreneurs can receive education from top industry professionals for free. 
Attendees of BACP's webinars can also take part in the Entrepreneur Certificate Program. By observing 9 BACP webinars for free within 6 months, business owners can then apply for an entrepreneurial loan. The loan is administered through CIBC, a banking partner of BACP.
Small Business Expos
Both new and established business owners can benefit from the BACP Small Business Expos. These events are held regularly across the city, offering learning, consulting, and networking opportunities.
These one-day events offer attendees a chance to learn from a keynote speaker—someone who has made incredible leaps in their entrepreneurial ventures. Business owners can also attend workshops on launching, marketing, and financing a business. The exhibitor hall offers even more resources, as a place where entrepreneurs can access business consulting.
Neighborhood Business Development Centers
Throughout the city of Chicago, over 60 BACP agencies offer free neighborhood assistance to entrepreneurs. These Neighborhood Business Development Centers guide entrepreneurs through the key business topics, such as:
Neighborhood insights
Guidance on launching a business
Support for neighborhood-related issues
Help with business financing
Networking opportunities with other business owners
Workforce development
Marketing consultation
Business owners can learn more about NBDCs and find the closest NBDC to them here.
Chicago Business Centers
To support business owners in disadvantaged communities, BACP offers the Chicago Business Centers (CBC) program. The CBC's goal is to reduce the barriers that exist for entrepreneurs, allowing them to start and grow successful small businesses.
All CBC services are free and confidential. New and existing business owners can seek support from CBC representatives across the following services.
City of Chicago business licenses
Public Way Use Permit applications
City business support services
Funding for Underrepresented Communities
Industry-specific guidance
With 8 agencies across the city, CBCs remain central to historically underrepresented communities. Business owners can find their nearest CBC here.
Office of Labor Standards
As a business owner, you understand that your team is a reflection of you. It's important to protect their health and well-being, as it has a direct impact on the success of your business. BACP offers resources for small business owners to better understand Chicago's labor laws, including webinars and newsletters.
By attending BACP's webinars, you can better understand local ordinances and how they affect you and your business. The Office of Labor Standards also helps businesses understand the following Chicago Labor Laws:
Minimum wage
Paid sick leave
Fair work week
Wage theft
Domestic care workers
Anti-retaliation
Vaccine anti-retaliation
Understanding these laws helps you stay compliant, ensuring you maintain your business license for the long term.
Cook County Small Business Source
In the Windy City, there is no shortage of support for small businesses. Chicago is a hub of innovation, and a healthy entrepreneurial community is key to continuing this legacy. Amidst the dynamic landscape of Chicago, the Cook County Small Business Source shines as a beacon of empowerment.
The Cook County Small Business Source seeks to ensure entrepreneurship is an accessible and successful pathway for aspiring small business owners. They understand that every business, no matter how small, holds the potential to make a significant impact. It is why they offer a comprehensive array of resources, guidance, and opportunities for your success.
Below we'll dive into the diverse range of services, programs, and partnerships that make Cook County Small Business Source a trusted entrepreneurial ally.
Business Advising
As a business owner, it is invaluable to have a reliable team to lean on with questions and concerns. The Cook County Small Business Source offers just that with one-on-one consulting offered by a network of 30+ organizations.
Business owners can also access online resources such as webinars and toolkits for no cost. These resources span the following in-demand topics.
Crafting business plans
Seeking reliable financing
Applying for funding
Marketing through a variety of channels
Finding customers online
Entrepreneurs can learn more about the Cook County Small Business Source here and sign up for advisement.
Resources
No matter the stage of business, there are always challenges. Luckily, the Cook County Small Business Source offers a plethora of resources to guide you through each phase. If you're in the process of launching your business, you can find resources on business planning, registration, structuring, licensing, and choosing a location.
Once you've launched your business, you can access helpful resources for managing your business. The Cook County Small Business Source offers guidance on marketing, legal, financing, and employee recruitment and management.
Businesses that are in the growth phase can access resources such as finding new markets and customers, government procurement strategies, investment opportunities, sales support, and more. 
If you need further assistance on these topics, you can seek advice through free one-on-one consulting.
Events
Those in the business community know that your network is vital for success. By connecting with others, whether inside or outside of your industry, you can gain a wealth of contacts for partnerships, advice, and funding opportunities.
The Cook County Small Business Source offers events to connect business owners with one another—and with leaders who can advise on business questions. Business owners can attend these events and learn more about in-demand, small business-oriented topics.
Entrepreneurs can see the upcoming schedule of in-person and virtual events here.
SCORE Chicago
In Chicago's small business ecosystem, finding the right guidance and support is not just a choice; it's a strategic advantage. The journey of launching and expanding a small business can be complex and filled with challenges and opportunities. That's where an invaluable community of mentors steps in, offering a helping hand when you need it the most.
Imagine having access to a network of experienced advisors, ready to provide one-on-one, confidential consulting at no cost. That's precisely what SCORE Chicago brings to the table, offering mentors and workshops across Cook County.
Their mentors include those experienced in entrepreneurship and corporate management. These Chicago business leaders come from a wide range of industries and backgrounds, allowing you to access support from those who understand your vision.
Resources for Each Small Business Stage
Ready to create your business plan? Grow your team? Or sell your business?
No matter what stage of business you are in, SCORE Chicago has resources for you. Entrepreneurs can access articles, videos, and mentors to help across each stage of the lifecycle.
Mentorship
You have questions. SCORE Chicago mentors have answers.
Each of their advisors has been where you are now. SCORE Chicago can match you with a mentor nearby, taking the work off of your shoulders. By providing your specific needs and goals, they can identify a mentor that will best help.
Events
You don't need to pay out of pocket for masterclasses on business planning. SCORE Chicago offers live events monthly to guide entrepreneurs on technical topics. From developing a business plan to setting KPIs to managing risks, you can gain expert education on critical business needs.
Courses
Too busy to attend live events? We understand. SCORE Chicago offers business courses that you can take on your own time. These short yet impactful courses can guide you along your business journey, helping you achieve long-term sustainability and success.
How AWA Helps Chicago Business Owners
The Affiliated Workers Association (AWA) dedicates itself to fostering the expansion of small businesses throughout the United States. Through empowerment, access to resources, and collaborative efforts, AWA provides vital support to over 15,000 members nationwide, including those in the dynamic city of Chicago.
At AWA, our core mission revolves around empowerment. We recognize the distinct challenges confronting small businesses in Chicago. This understanding has led us to thoughtfully curate a comprehensive range of services designed to act as a catalyst for growth. Below, you'll find an overview of how we assist small business owners and entrepreneurs in Chicago.
Benefits for Chicago Business Owners
AWA provides an array of informational resources and valuable benefits tailored to Chicago business owners.
Gain Additional Support from AWA
Within Chicago's vibrant entrepreneurial community, a wealth of resources, tools, and growth opportunities awaits business owners. Among these pillars of support, the Affiliated Workers Association (AWA) stands prominently.
AWA ensures that it equips its members with the knowledge to make informed decisions, reduce costs, and propel their businesses forward, with an unwavering commitment to empowerment. AWA supports its members in thriving within Chicago's business landscape by fostering collaboration, offering online resources, and catering to their unique needs.
In a city known for its innovation, AWA serves as a driving force behind entrepreneurial success.
Ready to join? Become a member today.