AWA is always looking for ways to pass along savings to our members. That's why AWA has partnered with Embrace Pet Insurance, Pin Paws and MetLife Auto & Home®. Through these affinity partner savings programs*, Embrace, Pin Paws and MetLife Auto & Home® are offering our members special savings.
Protect Your Pets
AWA and Embrace Pet Insurance are pleased to offer members an opportunity to protect their dogs and cats from all kinds of ruff stuff.
Embrace Pet Insurance offers comprehensive nose-to-tail accident and illness insurance for dogs and cats. Each policy includes access to the 24/7 pet health line and the industry's best diminishing deductible feature at no extra cost, plus it's all backed by their award-winning customer service. Purchase Wellness Rewards* in addition to the insurance policy to get reimbursed for routine and preventative care such as vaccinations, spay or neuter surgery, flea, tick, and heartworm medication, and much more.
Highlights:
Get up to 90% back on bills at any vet
Personalized plans to fit every budget with one annual deductible
Optional flexible Wellness Rewards plan
24/7 pet health line through PawSupport
Award-winning customer service
Find more information here about Embrace Pet Insurance or get a quote today!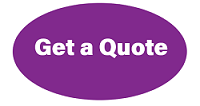 * Wellness Rewards is offered as a supplementary, non-insurance benefit administered by Embrace Pet Insurance Agency in the United States. Wellness Rewards is not available in Rhode Island.
Copyright 2005—2022 Pet health insurance is administered by Embrace Pet Insurance Agency, LLC and underwritten by one of the licensed insurers of American Modern Insurance Group, Inc., including American Modern Home Insurance Company d/b/a in CA as American Modern Insurance Company (Lic. No 2222-8), and American Southern Home Insurance Company. Coverage is subject to policy terms, conditions, limitations, exclusions, underwriting review, and approval, and may not be available for all risks or in all states. Rates and discounts vary, are determined by many factors, and are subject to change. Wellness Rewards is offered as a supplementary, non-insurance benefit administered by Embrace Pet Insurance Agency in the United States. © 2022 American Modern Insurance Group, Inc.
---
Pin Paws Pet Tracking
78 million dogs and 85.8 million cats are owned in the US¹. The American Humane Association estimates over 10 million dogs and cats are lost or stolen in the U.S. every year. 1 in 3 pets will become lost at some point during their life. A family pet is lost every 2 seconds².
Through an affinity partner savings program with AWA, Pin Paws provides you with a simple, yet innovative way to keep track of your pet. By using an ultra-lightweight pet tag that contains a NFC chip, all of your pet's information and your contact details are stored in the cloud and can be accessed anywhere. Your pet's profile can be found by scanning the QR code, going to PinPaws.com or calling the toll free number. The owner then receives a SMS notification of their pet's GPS location.
All AWA members receive a 30% discount off the monthly $9.99 membership fee, which includes a pet tag. An additional pet is $4.99 a month and is also subject to the 30% discount.
PetCLOUD
All of your pet's information in one place.
Pet Identity
Emergency Contacts
Veterinarian
Medical Conditions
Vaccinations
And More
PawPINNER
Be notified when someone find's your pet.
When your pet is lost:
Scan QR Code with embedded pet profile URL.
Visit PinPaws.com and enter pet id#.
Call (844) PINPAWS 24/7.
The pet owner receives a SMS text message and email with the GPS location of the pet when the profile is accessed online.
To learn more about Pin Paws or sign up, please visit www.pinpaws.com and use AWA in the Coupon/Group Code during Checkout.
¹Source: American Pet Products Association 2015-2016 (APPA)
²Source: American Humane Association
---
Enjoy Discounts on Auto & Home Insurance
One of our most important goals is to provide our members with access to valuable benefits. This includes access to Farmers Group SelectSM, which offers an easy way to shop for auto, home, and renter's insurance.
*Program info. from Farmers Property and Casualty Insurance Company, Warwick, RI, and certain of its affiliates seeking to underwrite insurance. Licensee list: www.farmers.com. Coverage, rates, discounts, and policy features vary by state and product and are available in most states to those who qualify.
To learn more about Farmers Group Select or get a quote,
visit www.farmers.com/groupselect  or call (877) 491-5089 today.
Provide your discount code: EL9 at the time of quote.
*These relationships are marketing opportunities that were created as a way for AWA members to contact Embrace Pet Insurance for a quote on pet insurance, Pin Paws for a discount on pet location and Farmers GroupSelect for auto and home insurance quotes.
.