Affiliated Workers Association Reviews
Feedback Fuels Our Mission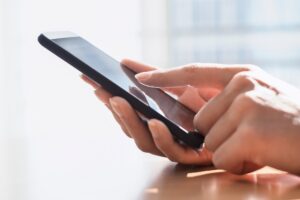 At AWA, our mission revolves around empowering our members, which includes over 15,000 small business owners, independent contractors, and entrepreneurs across the United States. As a non-profit organization, we are committed to providing exceptional benefits and valuable resources to our community.
We believe in transparency and the power of firsthand experiences. That's why we have gathered a collection of Affiliated Workers Association reviews and testimonials from our valued members. Here, you'll find real-life accounts of how AWA has positively impacted the lives and businesses of our members. From transformative success stories to heartwarming anecdotes, these AWA testimonials highlight the value and reliability of our organization.
If you are considering becoming an AWA member, we invite you to read through the reviews and testimonials shared here.
Affiliated Workers Association Testimonials
Read the reviews below to discover why the Affiliated Workers Association has become a trusted partner for entrepreneurs nationwide.
"The services are excellent when needed."

"For what we pay for membership, I think we have gotten our money's worth."

"I began searching the Internet for solutions and low and behold, I came across AWA – they were the answer to my prayers – just what I needed! AWA spelled out everything I needed for my future and made it very easy for me to add benefits."

"All AWA employees have been extremely courteous and helpful. After working for 38 years, I must admit, AWA has been one of the best groups I've had the pleasure of dealing with."

"AWA was there when I needed them. Very professional staff."

"I've found AWA customer service to be extraordinary in that people have gone out of their way to provide assistance and find the right answers to questions. They do this with a pleasant and friendly tone – as if they really know you and are genuinely concerned about your welfare."

"I have been very impressed with AWA customer service and the additional benefits through AWA."

"What pleases me about this membership is that I am actually seeing value."

Gathered from anonymous AWA member surveys
FAQs About AWA
We understand that having access to relevant information is crucial for making informed decisions. This transparency also helps you get the most out of your AWA membership down the line. Our commitment to empowerment and growth extends to providing you with the knowledge you need to thrive in your business and personal life.
Now that you've read member reviews of the Affiliated Workers Association, we encourage you to read the FAQs below to learn more about our benefits and services. If you cannot find answers to your specific questions here, or if you require further assistance, please don't hesitate to reach out to our dedicated support team at (844) 347-2068 or info@affiliatedworkersassociation.org.
We are here to support and guide you every step of the way.